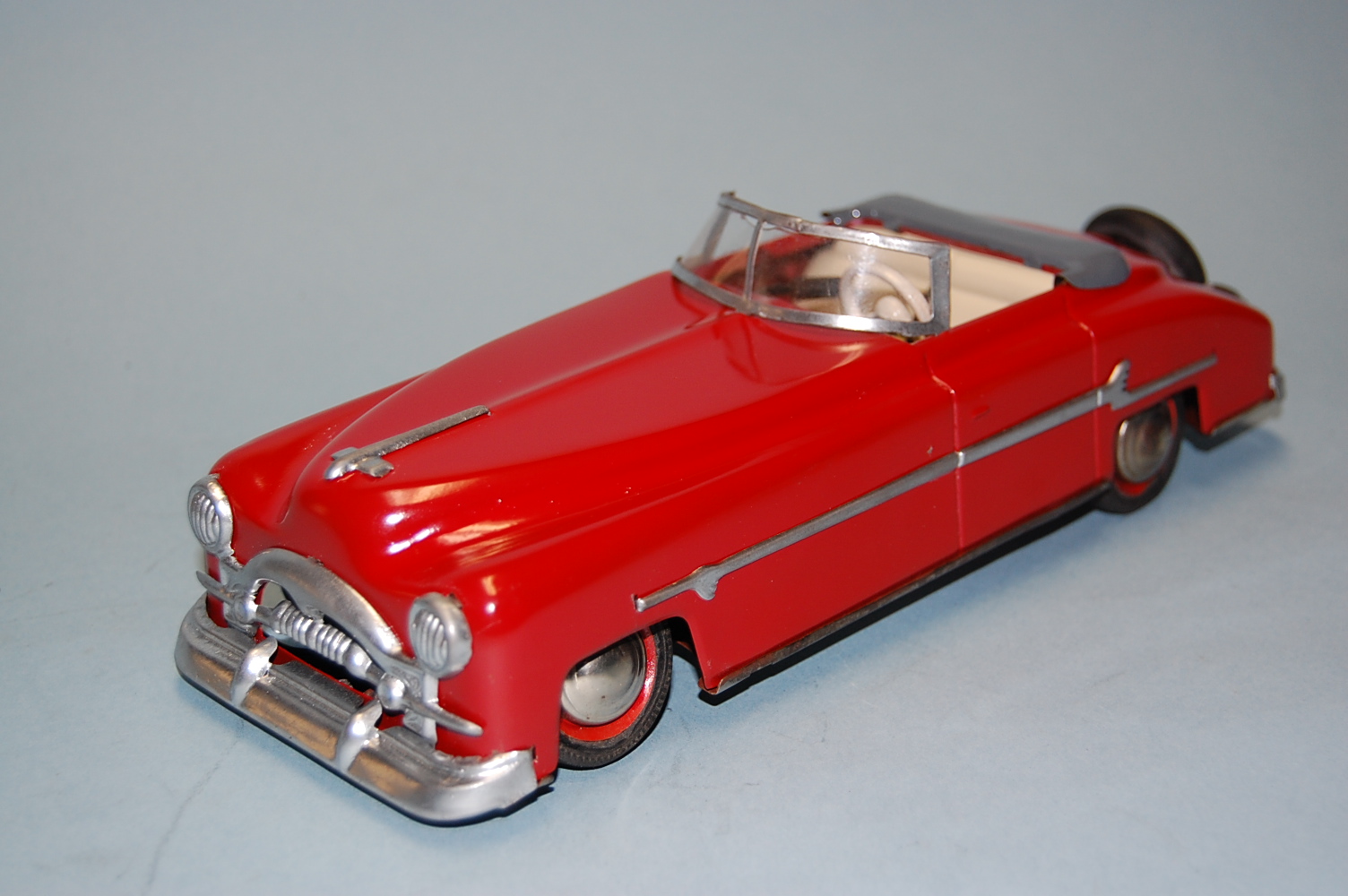 The latest restoration project is a U.S. Zone Germany Distler Packard.  Dates from the 50s.  Wind up toy- steerable front wheels, start/stop lever, Has three forward gears, neutral, and reverse.
When I got it, it was missing the tires, spare, a couple of broken-off tabs, some rust, a few dents, motor frozen up but otherwise in good condition.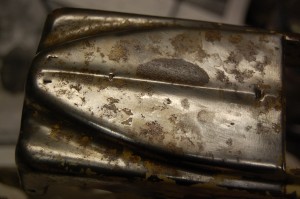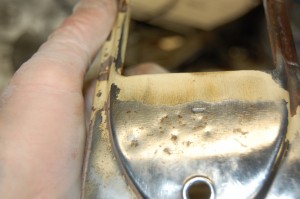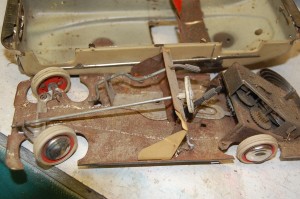 These go for up to about $300.  More if in original condition with box.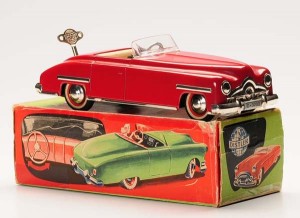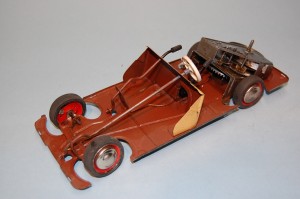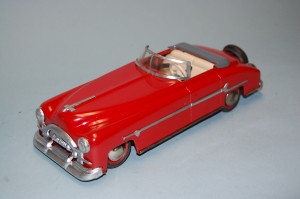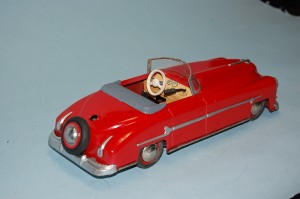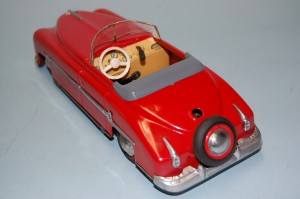 Best,
Uncle Bill